Ellucian GO for LSCO
Download and Install Ellucian GO
Supported devices:
Apple devices running iOS 7.0 or later.
Android devices running system version 4.0.3 or later for Ellucian GO 3.0. Ellucian GO 2.5 remains in the app store for devices that are running a system version of at least 2.3.3 but earlier than 4.0.3.
Kindle Fire devices, 2nd and 3rd generation.
Windows Mobile support expected for version 4.5 of Ellucian GO (currently 3.8.1)
Download Ellucian GO using the app store for your device:
Load LSCO Configuration and Sign In to Ellucian GO
Open Ellucian GO and choose Lamar State College Orange from the list of schools. Once LSCO's configuration is loaded, the interface will be updated to LSCO's colors and menu items.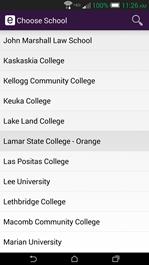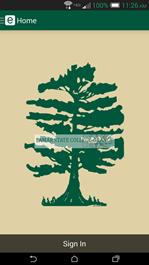 Tap Sign In. Enter your Campus ID (9 characters, e.g., R80000123) and PIN to access Student Services (SSB) information.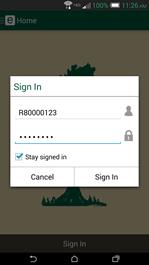 Features
Access the GO menu by tapping on the Ellucian GO logo at the top left or by swiping from the left edge of your screen.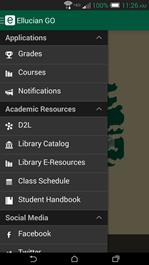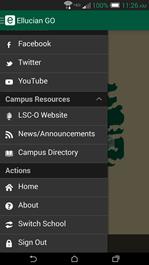 Applications – You must be signed in to view your grades or course information. If you haven't already done so, you will be prompted to sign in when you open the corresponding module.
Grades – The Grades module allows students to view final grades for all active terms that have grades recorded in your information system. (The current term will not appear until final grades have been entered.)
Courses – The Courses module allows students and faculty to view information about the courses that they are taking or teaching.
Notifications – Stay informed with personalized announcements delivered right to your phone.
Academic Resources – Access these sites from within Ellucian GO
Blackboard
Library Catalog
Library E-Resources
Class Schedule
Student Handbook
Social Media – Access our campus's social media sites from within Ellucian GO
Campus Resources – Access these sites from within Ellucian GO
LSCO Website
News/Announcements RSS feed
Campus Directory