10 Students Named LSCO Ambassadors
April 20, 2020
---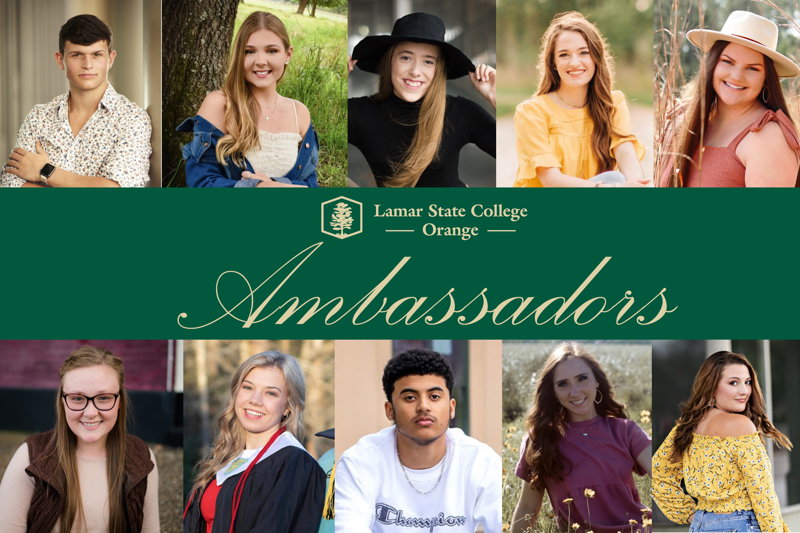 Lamar State College Orange is pleased to welcome our newest Ambassadors.
To become an Ambassador, students must be in the top 25% of their graduating class and demonstrate leadership and service at their school or within the community. Students must be recommended by an instructor, counselor or principal and sit for an interview with the LSCO Ambassador Committee. Once selected, Ambassadors receive a scholarship covering full tuition and fees for one year, networking opportunities with LSCO faculty, administrators, and community representatives as well as opportunities to develop leadership skills.
The new class of Ambassadors include:
Remi Cobb, Rachael Smith, Taylor Cofty, Heston Puckett, Jordyn Burks, Molly Abshire, Nicholas Provost, Kaitlyn Andrews, Baylei McGowan, and Linka Crump.