Donation Gives Students Latest Technology
November 1, 2020
---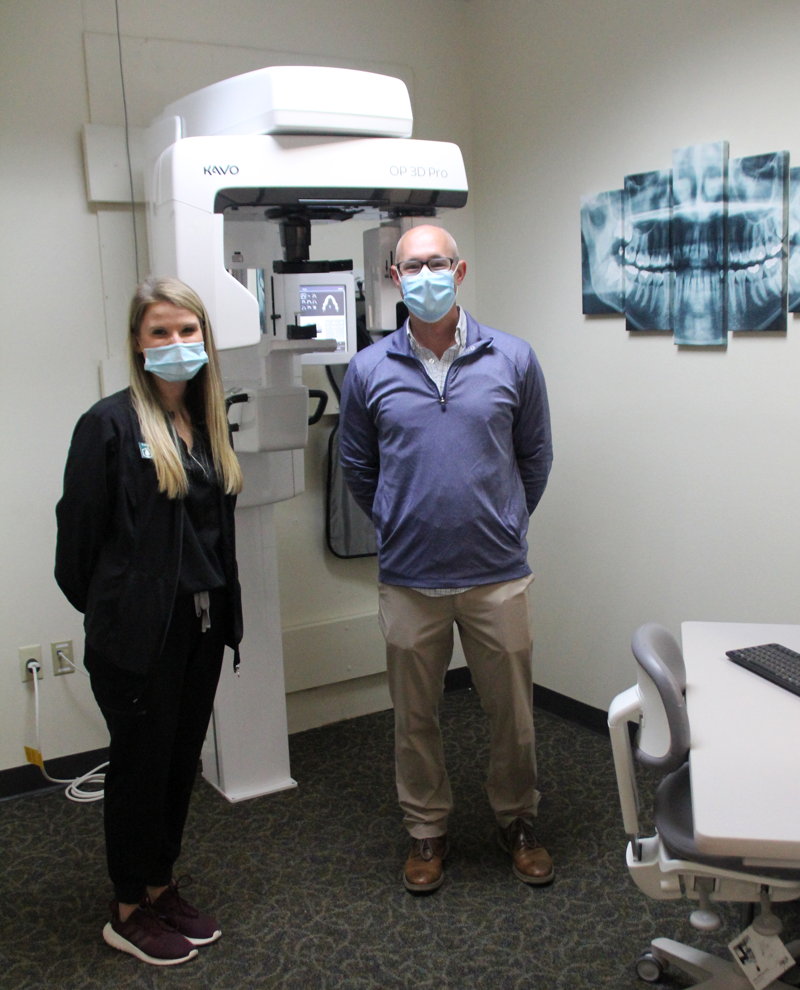 LSCO Dental Assisting students have another element of hands-on learning thanks to a generous donation from a local dentist.
Dr. Christopher Riedel, DDS., gifted the Dental Assisting program with a panoramic x-ray machine, a piece of equipment that can cost upwards of $60,000.
"The students are excited to get in there and do more hands-on," said Colleen Baker, the Program Director for Dental Assisting. "We're waiting on a mannequin to be delivered to use in the machine but they can get in there now and practice setting up and working with the software."
Dr. Riedel, who has been in practice for 18 years, said it can be incredibly painstaking to process film in a dental office without digital equipment and he hopes that his donation makes it easier for the LSCO students to learn the latest technologies.
"We teach traditional film really quickly in the beginning of the program so if they're ever in a situation where it's required, they'll know how to do it," Baker said. "This equipment is especially helpful for our students who go into orthodontics because those offices are seeing 80-100 patients a day and their patients need these scans every 6 months, so being able to practice that in here versus reading a chapter in a book and watching a slide show about the machine is valuable. They can be ready when they get over there and get hands-on training even before they get to the clinical site."
The new equipment does wide view and profile view x-rays and can be upgraded for CT scans.
Dr. Riedel said he chose to purchase a new machine for his office – which is also a clinical training site for LSCO Dental Assisting students – rather than upgrade, which allowed him to make the donation to LSCO.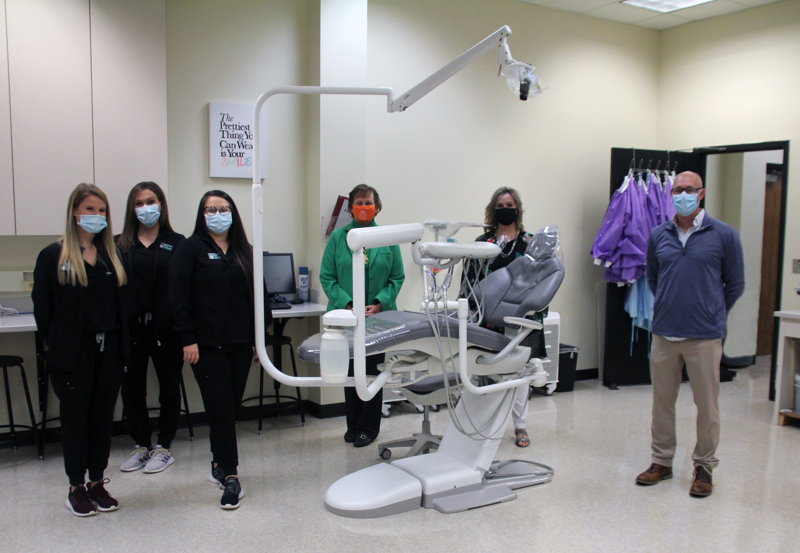 Camie Colley, an instructor in the Dental Assisting program, said she's probably thanked Dr. Riedel for the equipment more times than she can count.
"We're just super excited about this and we are so thankful," she added.
After seeing the fully installed equipment in the Allied Health Building, Dr. Riedel toured the Dental Assisting lab to see the area where future Dental Assistants train.