President Selected To Hall of Fame
March 1, 2019
---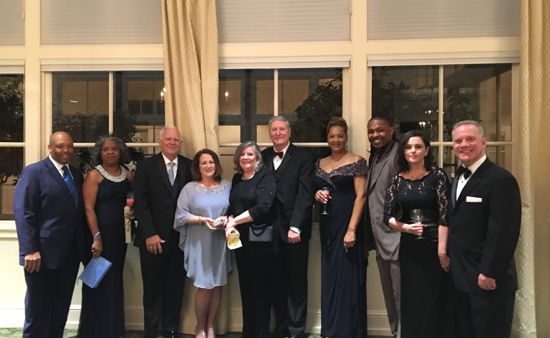 LSCO President Dr. Johnson was recently inducted into the Texas Southern University College of Education Hall of Fame.
Dr. Johnson earned his doctorate degree from TSU.
Dr. Lillian Poats, Dean and Professor in the TSU College of Education, said that Dr. Johnson was recommended for the honor because of his "awesome career."
Dr. Johnson attended the gala in February with his wife, Mrs. Karen Johnson, as well as Provost Dr. Al Barringer, and his wife, Cindy; Stephanie Jones and Stephen Cook, Mary Wickland, and her husband Kevin, and Dr. Suzonne Crockett, and her husband Ronnie.