LSCO Faculty and Staff recognized by NISOD
June 3, 2019
---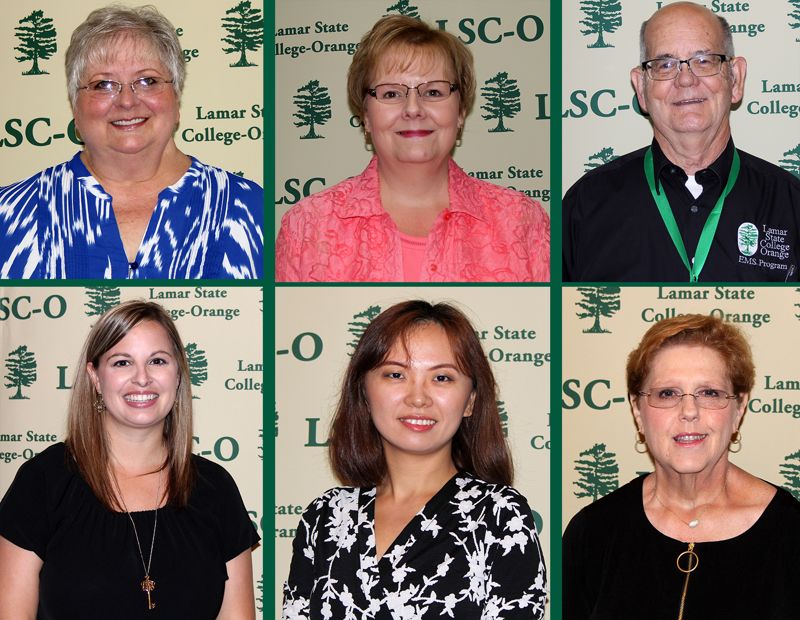 LSCO is proud to celebrate our faculty and staff selected for this year's NISOD Excellence Awards.
Congratulations to Karolyn Doiron, Diane Dotson, Rickey Land, Dr. Mary Sizemore, Dr. Ni Song, and Dr. Gwen Whitehead.
Karolyn Doiron is the Administrative Assistant in the Technical Studies division, Diane Dotson is the Program Director for Information Technology, Rickey Land is Program Director for the EMS Program, Dr. Mary Sizemore is the Director of Learning Technology, Dr. Ni Song is an Associate Professor of Anatomy, and Dr. Gwen Whitehead is the Dean of Academic Studies.
NISOD is the National Institute for Staff and Organizational Development and the NISOD Excellence Awards were established in 1991 to provide colleges with an opportunity to recognize individuals doing extraordinary work on their campuses. Since then, more than 25,000 recipients have been honored with the Award by their colleges. Each May, during NISOD's International Conference on Teaching and Leadership Excellence, recipients are celebrated during an elegant and inspiring gathering that recognizes their contributions and achievements.