LSCO Acquires Former Bank Building
September 18, 2019
---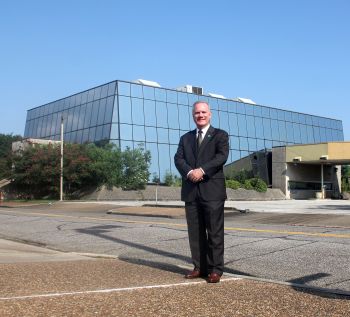 Lamar State College Orange is expanding its footprint in downtown Orange by acquiring the former Capital One Bank Building.
President Thomas A. Johnson has signed the paperwork on the 14,661-square-foot building and as of today the structure officially belongs to Lamar State College Orange.
President Johnson stated: "The acquisition of the space makes a wonderful addition to the LSCO campus and we are looking forward to the great things we can accomplish with this expansion."
The glass building sits on 1.6 acres at the corner of 5th Street and Green Avenue and has been vacant for many years. It will play a central role in the college's new 10-year master plan to construct a state-of-the-art Academic Center. LSCO purchased the building with appropriated funds at a fraction of the appraised value thanks to a generous gift from Capital One.
LSCO continues to look for opportunities to expand its reach and offerings to provide the best learning environments for our students and community.