Claybar Family Establishes Scholarship at LSC-O
May 4, 2018
---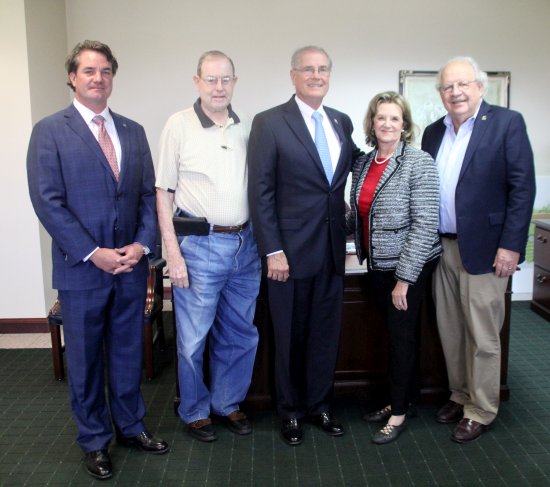 The Claybar name is well known in Southeast Texas and now carries with it a scholarship at Lamar State College – Orange.
Brown, Linda, and Warren Claybar made the announcement Monday, April 30, 2018 alongside LSC-O President Dr. Michael Shahan and LSC-O Foundation Chairman Jack Smith.
The scholarship will be for Orange County residents who desire to study either education or business.
"We are delighted to be able to participate in the education of our community's future educators and business leaders," Brown said in a statement. "This is one of the greatest investments we can make."
Education is a top priority for the Claybars. Linda was a teacher and long-time school volunteer and Brown served on the West Orange – Cove CISD school board for 15 years.
President Shahan thanked the Claybars for their support of Lamar Orange students.